USGA Rules Govern All Play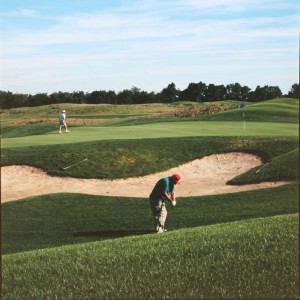 Except where modified by local rules.
No 5-somes permitted.
Each player must have own bag and clubs.
A four-some should complete an 18-hole round in a time of 4 hours and 20 minutes. Keep pace with the group ahead.
Players are allowed 5 minutes to make the turn between nines, otherwise the group will forfeit its position and must wait for the golf shop's approval to continue.
Proper golf attire is required. No jeans, cut-offs, tee shirts, or work out attire. A collared shirt, Bermuda-type shorts or golf slacks are appropriate attire.
Golfers must have a receipt from the golf shop to tee off.
Only food and beverages purchased from Prairie Bluff Golf Club will be allowed on the course.
Golfers are responsible for any damage to the golf course, carts, or to private property created by their actions.